In 1964 Ioannis M. Bolaris sets up MARMAROGLYPTIKI, a workshop producing marble carvings, monuments and statues as well as wooden handcrafted furnishings for churches.
Having worked next to his father, Markos E. Bolaris, at the family factory of church furnishings in Serres, young Ioannis learned the art of wood carving very early on. It was this knowledge that he applied onto marble works of art in his privately owned company in 1964; and in turn this enriched knowledge and experience passed on to his son, Markos Bolaris.
Next, in 1979 Ioannis, together with his son Markos and his daughter Chrysoula, creates a new company, KALLIMARMARON, in Thessaloniki. The main items produced are hand crafted works of art like carved marble fireplaces and similar such works, meticulously carved by hand slowly and painstakingly. At the same time, the company continues to develop and turns to the importation of new materials for the expanding construction sector.
In 2000 KALLIMARMARON relocates to brand new, privately owned facilities, fully vertically integrated, at Lakkoma on 32.000m² of land; equipped with a state-of-the-art line of manufacturing machines which enable the processing from raw stone block to the most delicate piece of art. The yard is being stocked with raw materials from all over the world.
In 2008 the company expands into the extraction of raw materials with the opening of two quarries in the Lakkoma area of Chalkidiki, where a warm colored limestone, widely known as Petra Lakkomatos or as we call it, Terra Coral, is excavated for further processing and commercial use
Today the third generation is involved and active in expanding our customer range both in finished products as well as in raw materials.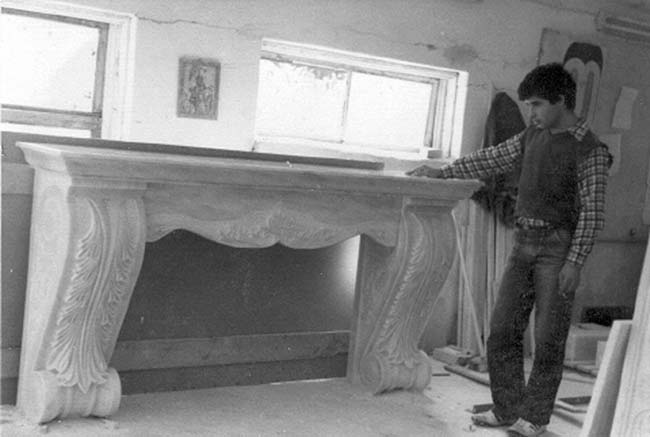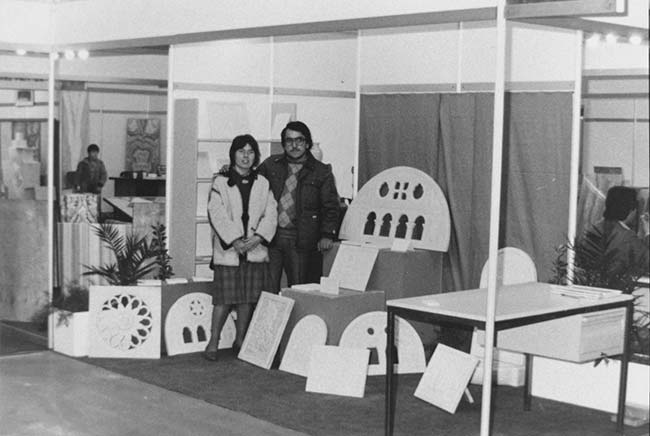 We are proud of our progress which has led us to today, with values and principles inherited from generations past.
Creating technically perfect work, executed meticulously and with high aesthetic value is our enduring legacy for future generations to come.
KALLIMARMARON's goal is the endorsement of Greek marble, and all marble in general, as a material that when approached in a technically sound and sophisticated way, can live up to contemporary needs and tendencies superbly.
Discover pictures of Bolaris' family archive.
Markos Em. Bolaris, Serres, 1950's
Ioannis M. Bolaris, 1960's
Ioannis M. Bolaris, 1970's
Letters Patent awarded to Ioannis Bolaris for the "Marble Sculpting Scalpel" by the Ministry of Commerce, Athens, 1967